Recognized as one of the fastest-growing companies, making the Inc. 5000 list each year 2018 – 2021. Keystone Funding is a direct mortgage lender specializing in residential mortgage loans. Our vision is to disrupt the residential mortgage lending industry by leveraging our technology platform, deploying innovative strategies, and maintaining our commitment to culture and core values. We value making a difference in the communities we serve, providing good jobs to great people, and positively impacting our customers' lives.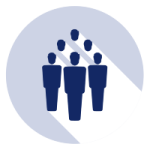 Our team brings a powerful combination of mortgage expertise, financial strength, and product innovation capabilities to the lendingarena to deliver innovative lending options, an easy application process, and a commitment to customer satisfaction. With a focus on expanding our customer-centric workforce and a culture to transform the mortgage industry, we are poised to deliver the best possible customer experience. Headquartered in Dover, Del., Keystone Funding is a strong community partner with operations in Washington, D.C., Delaware, Florida, Maryland, New Jersey, North Carolina, Pennsylvania, and Virginia.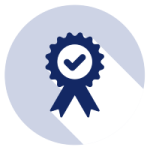 Keystone Funding maintains a commitment to quality and service to our customers and our Broker Partners. We owe this high quality and level of service to our process, technology, and our obsession with hiring great employees.